No.1 digital solution provider
Nexosol provides a TurnKey Solution a Website's Journey in today's advanced digital era.
We get into details of requirements, identify problems, and suggest solutions.
Our primary aim is client satisfaction and quick response to all their queries. We update them on a weekly and bi-weekly basis with the progress.
We offer Web Development, Branding, UI/UX, Social Media Marketing, PPC Campaigns, Digital Marketing, and SEO services that are imperative to digitally available products & services to link with their digital crowd

WORDPRESS DEVELOPMENT SERVICES
Unleash the real potential of WordPress by developing custom WordPress, smart plug-ins, and API integrations.We focus on secure, performance-based, customized work to align with your vision and mission.

SEARCH ENGINE OPTIMIZATION SERVICES
With a fool-proof, task-driven and result-oriented system, we run campaigns with the highest possible efficiency, transparency while maximizing SEO investment.

SOCIAL MEDIA MARKETING SERVICE
we offer you complete peace of mind by managing and maintaining your social channels efficiently. We offer a wide range of social media marketing services that align with your business's objectives, vision, and desires of social engagement.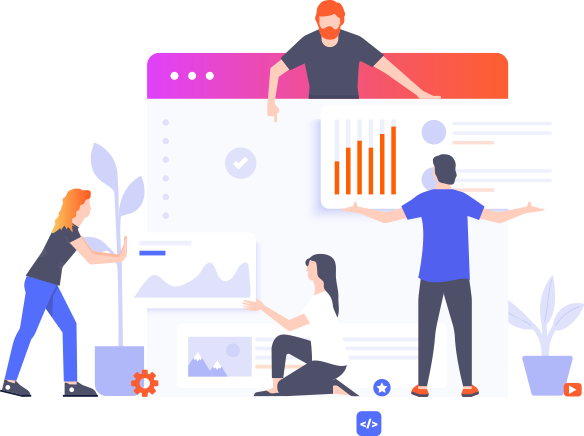 Our experts can help you develop a comprehensive and detail business plan, business proposal and RFPs.
WOO-COMMERCE DEVELOPMENT SERVICES
The best e-Commerce development services, with reliability of Nexosol, and versatility of WooCommerce to get your online store up and rolling in no time.

Our creative team comes with an excellent user interface, design, and look & feel along with extraordinary user experience.
CYBERSECURITY ASSESSMENT SERVICES
Nexosol Cybersecurity assessment services identify vulnerabilities across your company, check the effectiveness of security controls, processes, and policies.

Shopify is a robust and user-friendly e-commerce platform from small to scalable online shopping portals. We provide end-to-end Shopify development, maintenance, and support.