Effective Marketing Tools
Are you new to Instagram, or have been using it for very long but not getting enough traffic? Then you are definitely in the right place.
Social Media Marketing is the concern of every organization, whether your product is physical or on a virtual platform. The thing is, you can grow your audience reach much easier because of the Digital techniques.
Here, we'll be discussing some of the useful Instagram Marketing tips that are very easy yet effective.
Not only that but these are also beneficial for Bloggers and Influencers.
1. Choose The Right Profile Photo:
After setting up your account, the first thing you should go for is to put the right profile photo. 
If you are running an organization, then the logo should be added as the profile picture to let your audience identify your goal. 
For the bloggers, it is recommended to use the profile picture suits your overall Instagram aesthetics.
For example: if you use a specific theme in your Instagram posts, then you should use something related to that in your profile picture.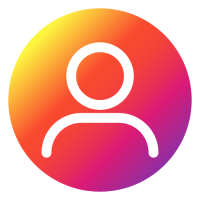 2. Keep uploading Instagram Stories and Highlights
Engaging the audience with your stories and highlights is now the trend. If the user is not visiting posts, there is an excellent chance to view your stories. It is highly significant to use Instagram stories, especially on a daily basis. The stronger the story series, the better your engagement reach will be.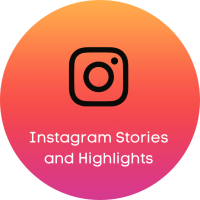 Using the right words in your caption can attract the visitor towards your content. Not just choosing the right words but also using creative writing can be a source of making your posts way more catchy.
4. Using the right Hashtags
Hashtags are beneficial for your posts because it connects people around the globe. If you are using the hashtag #blogger in your post, you'll get the specific bloggers to reach as all those who are using the same hashtag will visit your posts while exploring it.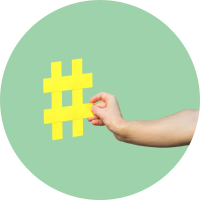 5. Upload your posts at the right timings
Choosing the right time to upload your content can target your specific audience as well.
| | |
| --- | --- |
| DAY | TIME |
| Monday | 6 am, and 10 am EST. |
| Tuesday | 4 am, and 9 am EST. |
| Wednesday | 7 am and 11 pm EST. |
| Thursday | 9 am, and 12 pm EST. |
| Friday | 5 am, and 3 pm EST. |
| Saturday | 11 am, and 8 pm EST. |
| Sunday | 7 am, and 4 pm EST. |
6. Try To Approach Affiliate Marketing
Affiliate marketing is an efficient approach to grow your business. This process lets affiliates earn commission by marketing some person's products. Nowadays, we see many celebrities giving shoutout to specific brands; that's because they've partnered with some brands to promote their sales.
If we dive into instagram marketing strategies, then there are plenty of such tips and hacks that can grow traffic to your account. After using these tips, you can see results in just a few days. 
There are many more such tips, but the tips mentioned above are the super easy, powerful, and money-saving ones. 
Keep in touch with Nexosol to know more!